First of all, I wouldn't recommend something that I don't believe in or not have tried before. This is my first review of any product online. So, I'll be in detail as much as possible, and will leave the decision to buy or not upto you. 
The tea brand which I'm going to share below was gifted to me by one of my friend (Yes, you can even gift this to someone directly from their website Featured Tea Gift Collection
).
To be honest, with much chaos out there it's difficult to pick any particular brand and therefore I hardly buy any new product without any recommendation from someone I trust unless it is gifted 😀
The product I was referring above was vahdam teas
.
I'll give you 3 reasons why I decided to order their product for second time: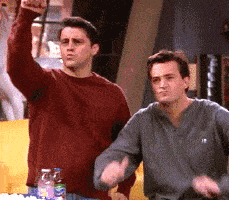 Most freshest tea I have ever tried before. 
No middleman and directly dispatched from the sourced within hours of production from tea estates.
Very quick delivery and doesn't burn pockets.  
They also have best seller items which makes very easy to shop the best items. 
You can Get Flat 20% off First Order by signing up our newsletter. Get exclusive tea updates & promotions.
Let's look at some best sellers of Vahdam.
Vahdam Super Stars
Matcha Japanese Green Tea
Grown under the shades of sun for 2 weeks before plucking to make sure the high nutrient rich chlorophyll is sustained, Matcha ensures ingestion of all nutrients. A single cup of Matcha claims to have 15x health benefits of green tea and 70x antioxidants usually found in a glass of orange juice.
Here are the list of Green Teas
.
Turmeric Ginger Herbal Tea Tisane
This unique blend of diced turmeric and white ginger is best after an afternoon meal. The intense spicy and sweet flavor along with tisane brings up a crisp texture for the bright liquor. One of the best benefits of these herbal teas are that they do not contain any caffeine in it.
All the Ginger Herbal Teas
can be accessed from here. 
Himalayan Green Tea
The Himalayan soil is too famous for its soil induction of taste to many crops and tea is one its superior blessings. This tea undergoes the least amount of processing to sustain maximum amount of anti-oxidants and flavonoids which has tremendous health benefits.
Access all the Sweet Himalayan Detox Green Tea
here. 
India's original Masala Tea
Indian masala has gained its popularity around the world. This signature tea has every essence of Indian tradition of spices. The healthy Indian spices like Cardamom, cinnamon, black pepper, and cloves make sure you have every bit of nutrient you can have in your morning cup of tea.
My favourite India's Original Masala Chai Tea
. 
High Mountain Darjeeling Second flush Oolong tea
Vahdam's master blender's favourite is one of a kind. This takes you all the way to the estates of Darjeeling. This fruity tea have an abundance of vitamins and minerals with the right dose of detoxifying alkaloids. The oolong tea also contains polyphenols which can reduce blood sugar and regulate insulin levels. The combination of caffeine and polyphenols will increase the number of calories burnt in a day.
Best health Benefits from Oolong Teas
Imperial Muscatel Darjeeling Second Flush Black Tea
Taste the richness of oak, plum and rose with this unique black tea. The health benefits of this black tea is incomparable. The catechins and polyphenols has the power to reduce the risk of certain type of cancers. These has also shown evidence of reducing atherosclerosis in women.
Overwhelmed with the varieties of Vahdam? Well! You just saw a gist of it. 
The Gift of Health
This new year, think about gifting your loved ones with unique gift of health. Yes! Vahdam does offer gifting services for their unique products. The flavor of Indian tradition in packing these gifts makes it a unique premium gift for your loved ones.
What makes Vahdam more Unique?
Well! The obvious question is how much more uniqueness can a brand bring. Yes! Vahdam just does not get tired, I think we better get used to this overwhelming.
The exhaustive collection of these Signature blends is not just available in loose packets, but also in Wholesale. Join the Vahdam's vision of spreading this glory of taste to the last mile. And if you are in it you can get the 100% pure teas certified by Tea board of India. And for the hesitant people out there Vahdam sends out samples for you to try it out.
And for all the Passionate Tea brewers Vahdam has a range of gadgets for you. The signature blends of Vahdam needs special treatment to get the best out of it, so you need more than conventional teawares. And Vahdam covered that too. Vahdam comes with a very brief range of teawares that you can use it in your households.
For every Indian, there is always a sense of belongingness when it comes to Tea. Tea has been a mandatory component of day-to-day lives of most of the Indians. No wonder why we are the largest producers and consumers of Tea in the world. For us, it's a part of our culture, tradition. It all started when Robert Fortune introduced Chinese tea plants in India bringing in (illegally) some expertise also from China through Chinese tea workers. Tea, in the beginning was a high-status drink but steadily falling prices and a movement called Temperance movement is what promoted tea consumption massively.
Tea had its revolution then and now when everything around us is continuously improving, we did not miss out on our most important part of the day as well- Yes! The tea time. The most decisive factor for quality of tea is its freshness and how it is stored. Though it is said that the average shelf time of tea is around 2 years, you could experience the real aroma & taste when it is readily consumed. This is why a lot of travel destinations of people are Tea estates and one of the most looked forward activity is consuming fresh tea.
Did anyone think about increasing the reach of this magical experience – Yes! Someone did.
So what are you waiting for! This new year what better resolution can you make than a healthy habit.
The healthy tasty revolution is here, the only question is whether you want to be part of it.
Join the revolution! Enjoy your morning tea, the Vahdam way.
We at techdoobie will be waiting for your next visit. Do visit us again.